<!LemonChiffon> <!ForestGreen>
BUSINESSES - Lovely Local Shopping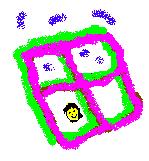 Back to Little Window HOME PAGE
BUSINESSES Back to BUSINESSES page
NEWSPAPERS Back to NEWSPAPERS page
These are just nice shopping places in and around the area. They are small operations that have amazingly wide resources, often very knowledgeable staff, provide strong service and generally reasonable prices. Not all the action is at the big chain stores.
BARBERSHOP/ BEAUTY PARLOR (Hair care) -- The Hair Shack     434.767.2333
  402 2nd Street NE (Business US 360/Business US 460, next to Bradshaw's Restaurant), Burkeville VA 23922
Good hair cuts and hair care services, gentle prices, fun down-home environment. Parking at the front door. Definitely worth a try.
DRUG STORE/ MEDICINE
-- Crittenden's Drug Store    434.645.9545
  121 West Carolina Avenue (the business main street), Crewe VA 23930
A medium size community drug store packed with medicines, small appliances, cards, gifts, a bunch of things. Prices can beat the big discount stores. Staff is local, friendly, caring, and very knowledgeable.
<! --The Medicine Shoppe    434.645.9455
<!   Plaza Shopping Center on US 460 (Approx. 1620 West Virginia Avenue), Crewe VA 23930
<! Part of possibly the best national drug store/ medicines chain in the US. Small store concentrating on medicines and medical appliances. Good prices. Friendly and knowledgable staff. Quick service.>
HARDWARE STORE -- Booker's Supply     434.645.7870
  107 East Carolina Avenue (the business main street), Crewe VA 23930
All kinds of neighborhood hardware and related stuff, keys, engrave dog tags, fix small power equipment, advise on plumbing, amazing coverage. What they don't have they can often get for you. Knowledgeable and caring staff.
HARDWARE/ ELECTRICAL and PLUMBING etc -- Price Supply Co Inc    434.392.8555
   North Main Street & Plank Road, Farmville VA 23901
   (First building just over the Appomattox River Bridge
   going north on North Main Street.)
Good depth of stock and staff is truly knowledgeable.
MEDICAL CARE -- Burkeville Medical Group     434.767.5511
  412 Namozine Street, Burkeville VA 23922
  (1 block south of Business US 360/ Business US 460)
Great family medical practice serving people all over the area. Very knowledgeable and resourceful staff and good connections to specialists. Listen to patients. With young, old, and in between, they are effective and caring throughout the center.
MOVIES -- Byrd Theatre      804.353.9911
  2908 West Cary Street, Richmond VA 23221-3516
OK, so it is over 80 kilometers (50 miles) away in Carytown in Richmond and only shows 1 movie at a time (it may show 2-3 different movies during the day), but sometimes it has your movie that you thought you missed, the early 1900's restored theater is something to behold, the staff is very friendly any time you initiate a conversation, the Saturday night playing of the old grand theater organ is an experience, and 5 people can go for the admission cost of 2 people at most other theaters. New York Deli is nearby.
NEWSPAPER (Local) -- <! A HREF="http://www.creweburkevillejournal.com">Crewe-Burkeville Journal<! /A>     434.645.7534 or 7550
  107 W. Carolina Avenue, Crewe VA 23930
Some small newspapers can be little more than publications that filter the "news" per their owners personal values and/or cater to predominant local prejudices. The weekly (every Thursday) Journal is a physically small but delightful, well balanced newspaper that has an appealing positive feel to it. It covers the local news quite competently, and occasionally runs national stories with local impact. "Down home" Letters To The Editor and the Echoes From The Past decades-old-Journal-news column are fun to read. With a national subscription of $27/year ($17 locally), it is a pretty good buy too. (International publication #: ISSN 8755-9463)
RETIREMENT HOME -- Hickory Hill Retirement Community      434.767.4225
  900 Cary Shop Road, Burkeville VA 23922
Not a "Skilled Nursing Home" but a retirement home for either independent living or assisted living for elderly and disabled persons, or anyone wanting to live in a retirement home who can use some of their own living skills. Also, Alzheimer's patients are now being accepted. Largish, clean rooms, alert staff (including nursing), very nice dining and activity areas, and organized activities, in an attractive country setting 10 minutes from Burkeville and about 1 hour from Richmond or Lynchburg. Very pleasant environment that you might be willing to pay a little extra for, but which can be actually significantly less expensive in many circumstances. Definitely worth checking out.
SEWING -- Sandra's Sit-N-Sew     434.767.4285
  300 Namozine Street, Burkeville VA 23922
This long established small business makes alterations, sews clothing and curtains, even sews leather. Happy customers.
STUMP GRINDING -- "Doc" Allen     434.767.4644
  East Patrick Henry Highway, Burkeville VA 23922
He has the equipment and will treat you right. He might grind your stump in less time than it took to cut the tree(s) down. If you live near Burkeville, it doesn't get any easier and more convenient than this. If you are outside Burkeville/ Green Bay/ Crewe, he will travel within reason.
SUPER STORE (Variety Store) -- Dollar General Store     434.645.7189
  603 West Virginia Avenue (US 460), Crewe VA 23930
This store is part of a rapidly expanding chain and it is relatively small, but it has an amazing variety of frequently used items, from clothing, household items and gifts to vitamins and some food items, at very good prices. Local staff. Quick service. Dollar General Corp has made a commitment to bringing shopping opportunities and local employment to rural communities.
WELDING - most any kind -- "Doc" Allen     434.767.4644
  East Patrick Henry Highway, Burkeville VA 23922
Great work. Fast. Reasonable $. Even if it is hard to do, he makes it look easy.
<!ForestGreen>
NEWSPAPERS Back to NEWSPAPERS page
BUSINESSES Back to BUSINESSES page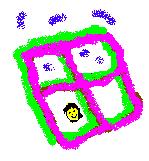 Back to Little Window HOME PAGE