<!LemonChiffon> <!ForestGreen>
BUSINESSES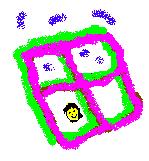 Back to Little Window HOME PAGE
Just left click on the link (light blue that later turns pink), and, if you see a short wide white dialog box, type in what you want and then left click the SEARCH or GO button.



AT&T's AnyWho.com - Fast and generally up-to- date source for phone numbers, addresses, maps & directions for Businesses and People in the U.S. Includes reverse phone # lookup and toll free #'s.
Switchboard.com is a good searcher for business phones and addresses. Also has maps, driving directions and other goodies.
Let InfoSpace find a business by name or by category, for any place in the USA. Can also find businesses near a given address, or with a given phone number.


You can TRACK FEDEX and UPS packages you are expecting, if you have the FEDEX Airbill # or UPS Tracking # from the sender. Also US Postal Service Track & Confirm with a label #.
ResponsibleShopper - rates some businesses on their social and environmental records. Buy from the good guys.




Lovely local shopping - just several local or nearby or almost nearby businesses where it is a treat to shop or to get services.


AFTER GOING OUT TO A LINK FROM ABOVE, THE "BACK" BUTTON OR ARROW AT THE LEFT TOP OF YOUR MASTER BROWSER WINDOW WILL BRING YOU BACK TO THIS WINDOW.


<!ForestGreen>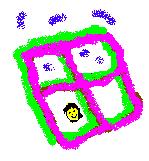 Back to Little Window HOME PAGE