<!LemonChiffon> <!ForestGreen>
RADIO - RealPlayer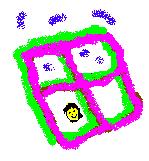 Back to Little Window HOME PAGE
RADIO Back to RADIO page
LOAD RealPlayer Basic NOT RealPlayer Plus, unless you want to pay for the "Plus".
RealPlayer Basic - Read this whole page first, AND THEN Download now, to get the free RealPlayer Basic to listen to some radio stations (those which send out "audio files" or "audio streams"), on your computer speakers. Follow the instructions that come up on your screen. DO NOT DO THIS IF YOU ALREADY HAVE THE LASTEST VERSION OF REALPLAYER . (If you are not sure by looking at your computer "Desktop" or at your "Start" button/ "Programs" list, you can check by using the FIND feature in Windows to search for "realplay". You can also just try to call up a radio station that uses RealPlayer, such as one of the NPR stations, and your computer will tell you if you do not have RealPlayer.)
Click on all the check boxes to clear all marks that ask if it is OK to send advertising to you, unless you want the advertising.
You can also get RealPlayer Plus, with some additional features if you want, but it will cost you some money. (It has been around $30.) If you want the"Plus", click on the "Plus" and follow instructions on you screen. You can always stop by just canceling out of you screen, or even by shutting down the computer.
When you get RealPlayer, or if you already have it, as soon as you run the RealPlayer program, you can call up a large number of radio stations by using the RealPlayer listings that appear on the RealPlayer screen. You can also call up stations by clicking on the links on the RADIO page here.
<!ForestGreen>
RADIO Back to RADIO page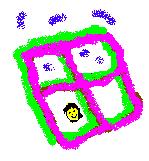 Back to Little Window HOME PAGE